outsourced marketing services
Some of our clients
As a problem shared is a problem solved, we thought we would share some clients that we have helped solve marketing challenges for across email marketing, paid social and graphic design.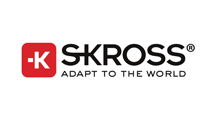 "Huge thanks for being a great agency, for fantastic support with helping set up lead scoring, an award-winning campaign and numerous ABM Campaigns. I am exceptionally thankful for all the work that you have done and all the support that you have provided."
"We have been working with virtualROI as an extension to our marketing department across EMEA. Their flexible approach allows us to utilise their expertise for both tactical and strategic advise, such as technical trouble shooting, design and campaign execution of our EMEA newsletter in our own system as well as workshops around marketing automation strategy and workflows."
"Based on my prior experience working with the virtualROI team, they were the first port of call for assisting me with the data challenge faced in moving towards an account-based marketing strategy."
Outsourced marketing services
Hire digital marketing team!